2016 Mercedes-Benz E-Class Official Pictures Leaked!
|
2016 Mercedes-Benz E-class sedan has been fully revealed as official images of the car were leaked online. International debut of E-Class will take place in Detroit at the 2016 North American International Auto Show on January 11, 2016. An earlier teaser revealed the front end of the car with its new Multibeam LED headlamps. What looked like an aggressive design in the teaser and sketch turned out to be rather subtle with smooth lines. The front of the car features strong lines giving it an edgy look but rest of the car is well and supports an elegant as well as a classic design.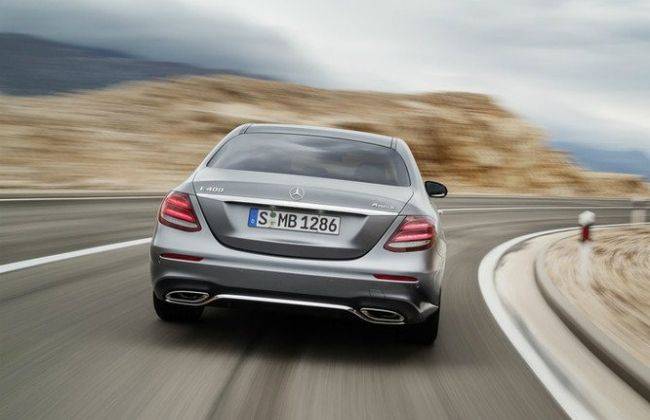 The front face gets inputs from the C-Class whereas rest of the car seems to be a note from the S-Class sketchbook. Following the smooth roofline, the rear is curvy and has an elegant appeal. The tail light clusters also resemble the one on S-Class with the chrome strip above the registration plate in turn giving it an identical profile. So, as it turns out, 2016 E-Class is a blend of the current C and S-Class sedans adopting Mercedes' new design language and that in no way is a bad look.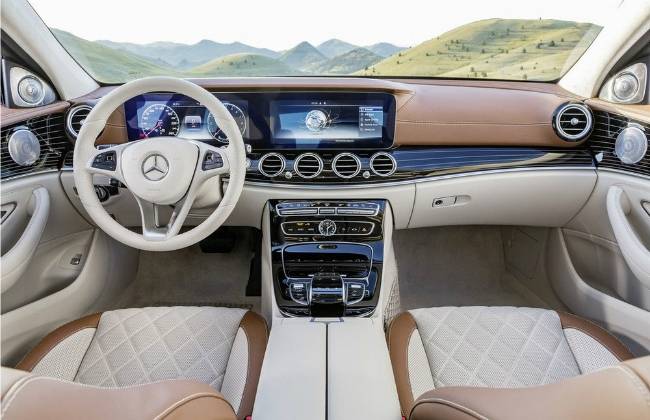 Similarities to its big brother are not only limited to the exteriors. Inside, the car gets an S-Class inspired all digital dashboard with two 12.3-inch displays. Although, these display units are housed within a single unit, unlike S-Class's two unit arrangement. Mercedes Benz's COMAND online infotainment system and the new touch-pad on the central tunnel will be an optional feature on the latest sedan. What might be interesting to many buyers is that this sedan will have an optional high-end, second generation Burmester 3D surround sound system which will be a 1450 W, twin-amplifier 23-speaker unit.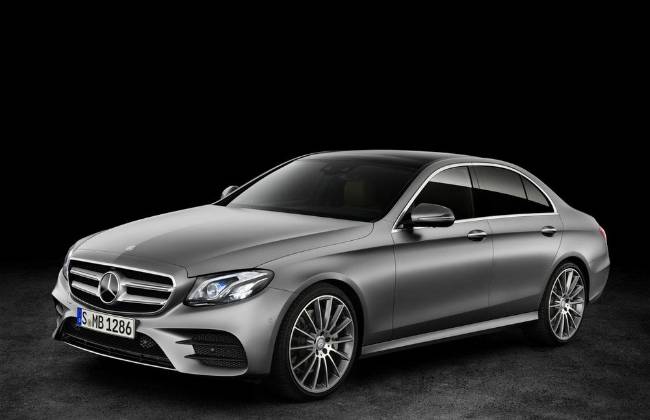 In Detroit, Mercedes will showcase E200 which has a 2-litre petrol engine. Alongside the 200, there will be a new E220d which will feature a 2-litre diesel engine capable of producing 192 bhp. Whether the E400 will make an appearance or not still remains unanswered.